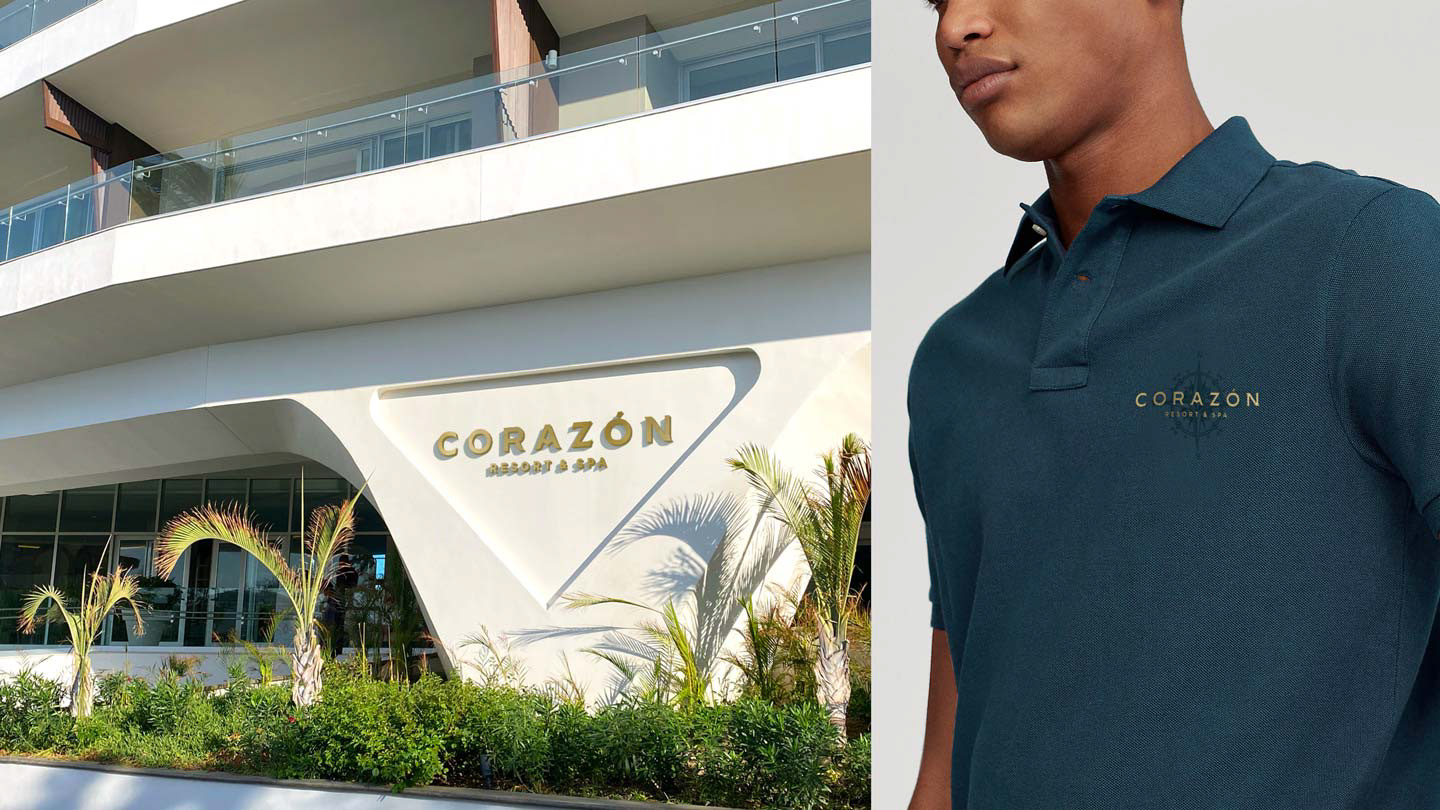 As the lead designer for the rebrand of a distinguished resort property in Cabo San Lucas, Mexico, I spearheaded the design team in the conceptualization and execution of the creative process.
I presented my logo design concept for Corazón Resort & Spa, which was selected by the stakeholders out of multiple options. I then led the development of the brand guidelines to accompany the launch of the the new brand. Collaborating with a creative director, junior designers, and copywriters, I completed extensive research and ideation in order to bring the brand to life through storytelling and visuals.
A significant part of the brand launch was the creation of new lifestyle photography and videography of the resort. I assisted the photography team with pre-production planning and provided creative direction on-location during the shoot.
I worked closely with marketing directors and resort ownership in order to provide useful guidelines and assets for the brand launch. Following the launch of the new brand, I continued to provide creative oversight and feedback to the design team in order to ensure that all guest touchpoints remained on-brand.