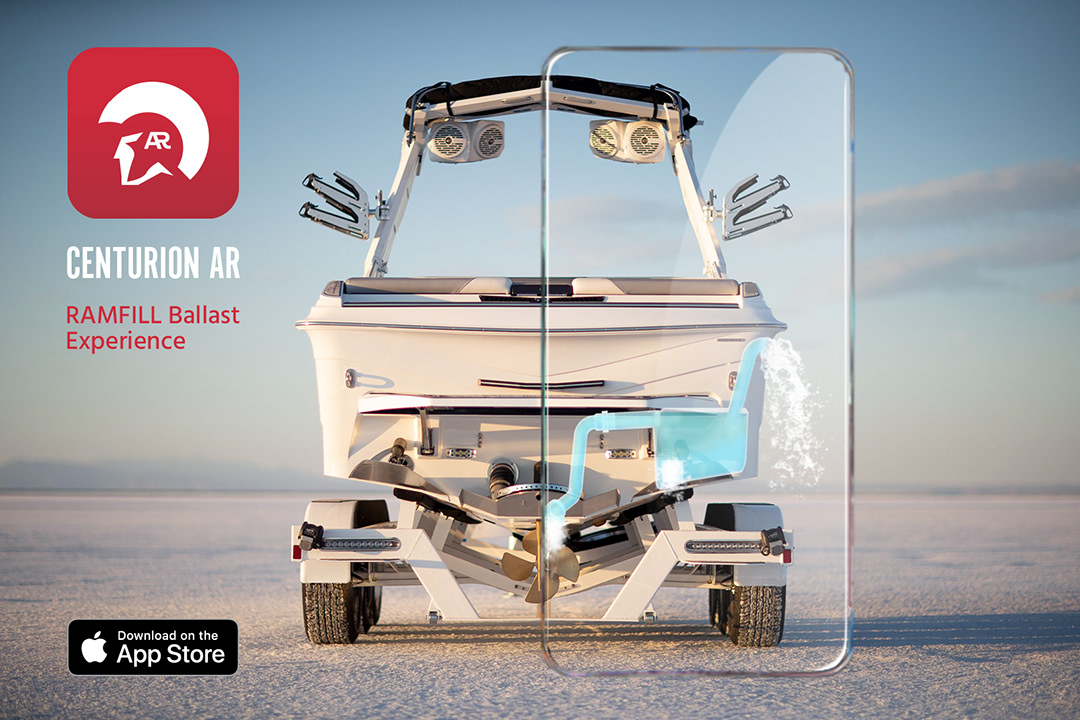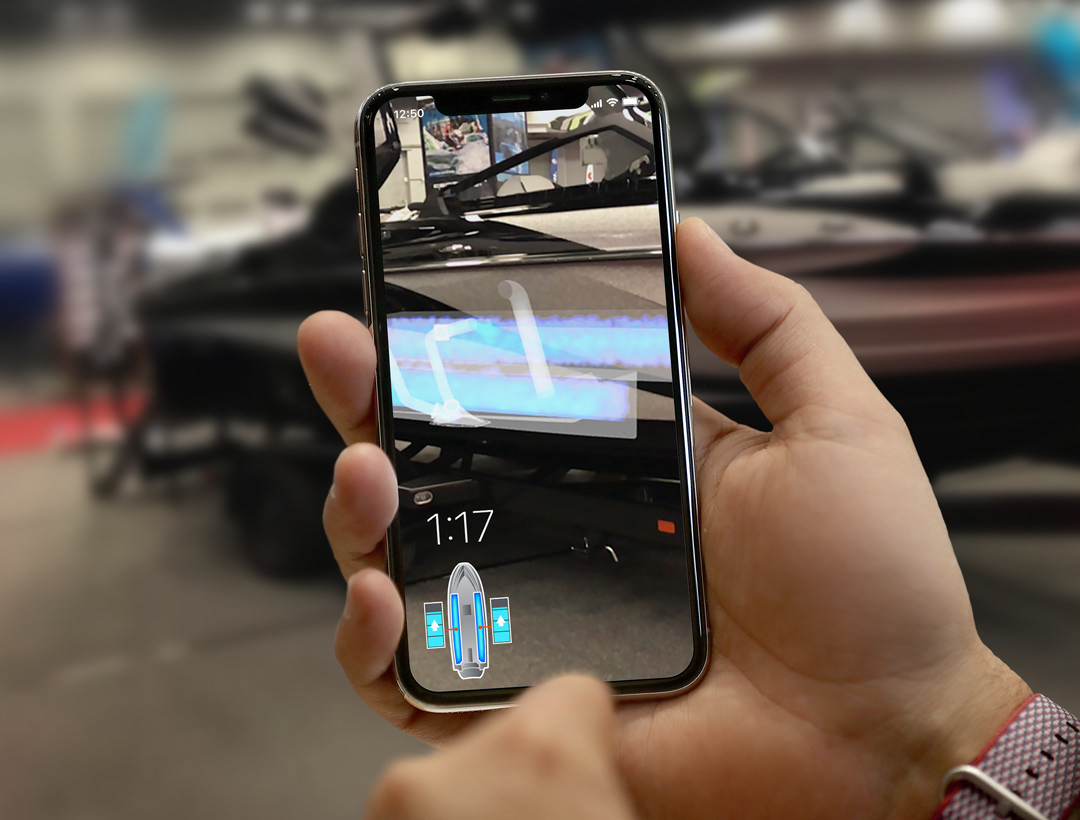 Centurion Boats approached me with their marketing goal of developing an Augmented Reality app. I designed, developed, tested, and published an AR app as the sole developer on their team. I built the iOS app using Apple's ARKit foundation in Xcode.
The goal of the app was to generate interest in Centurion's innovative features, as well as educate customers on the RAMFILL system. Specifically, the app shows RAMFILL in action by giving users an augmented view of the ballast tanks. The user interface includes a mini version of the boat dash, showing the two tanks as they fill/drain within 90 seconds.
The sales representatives and dealers successfully used Centurion AR to increase user engagement at boat shows and dealerships across the country.
NOTE: Centurion AR is only designed to be used at boat shows and dealerships. It will not function without the appropriate AR marker and physical Fi Series boat.