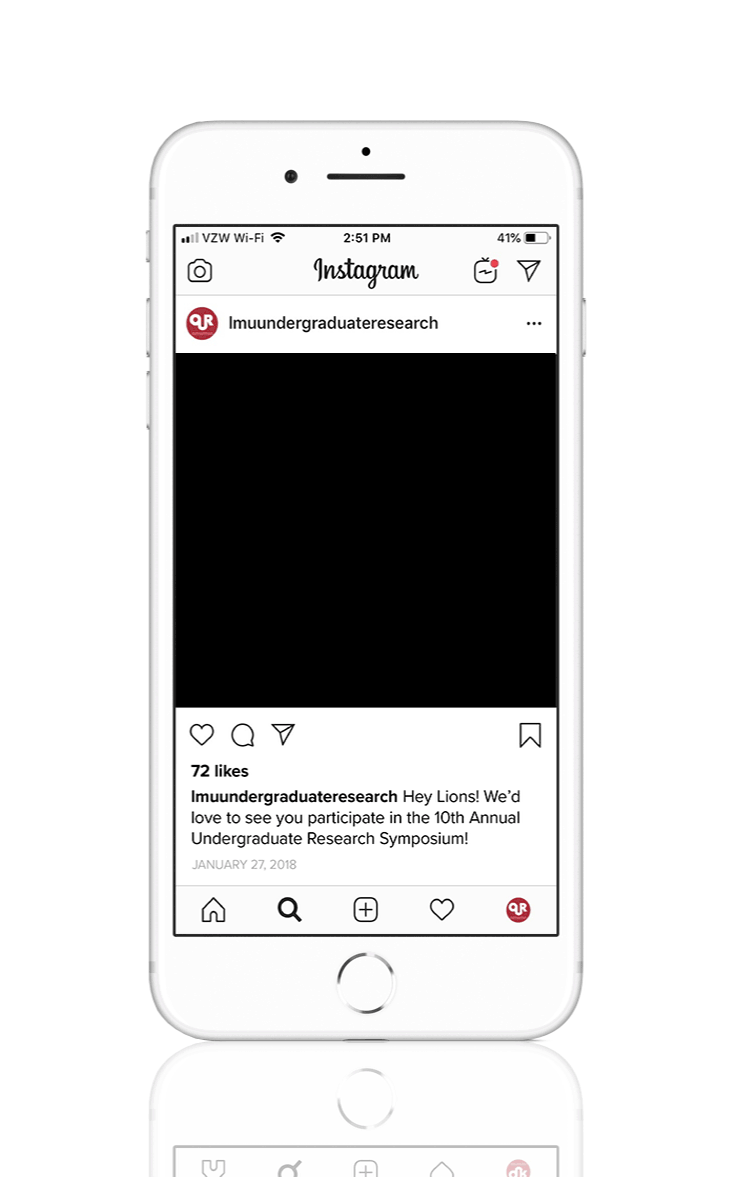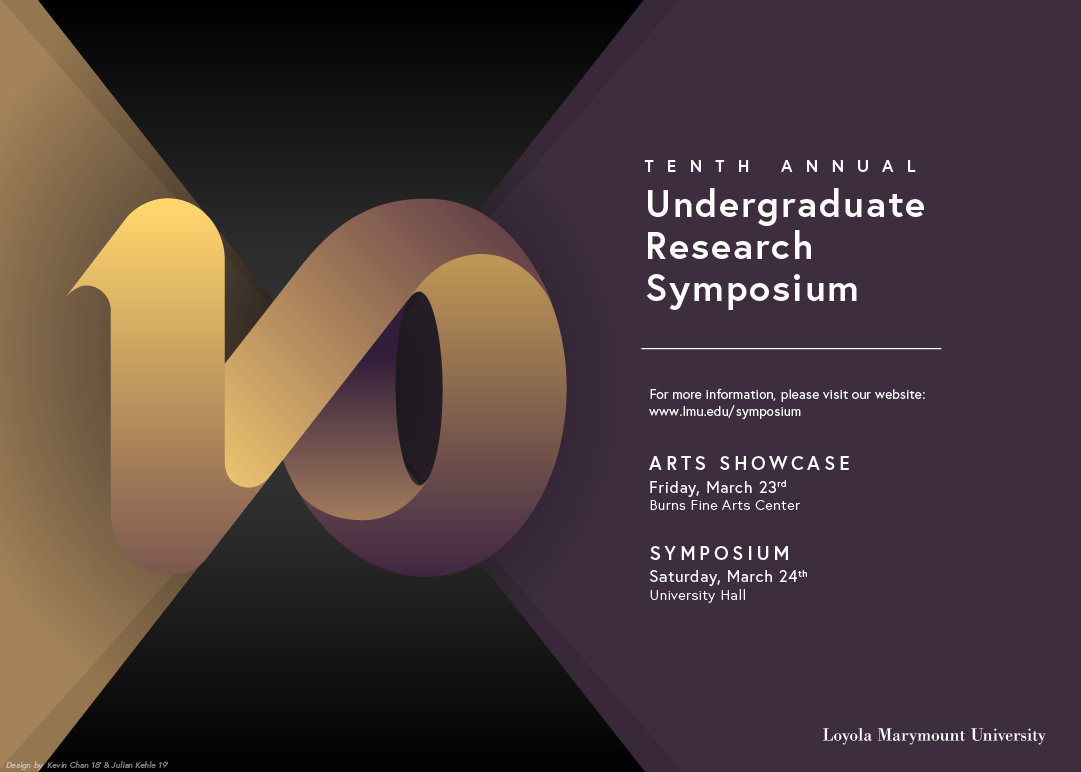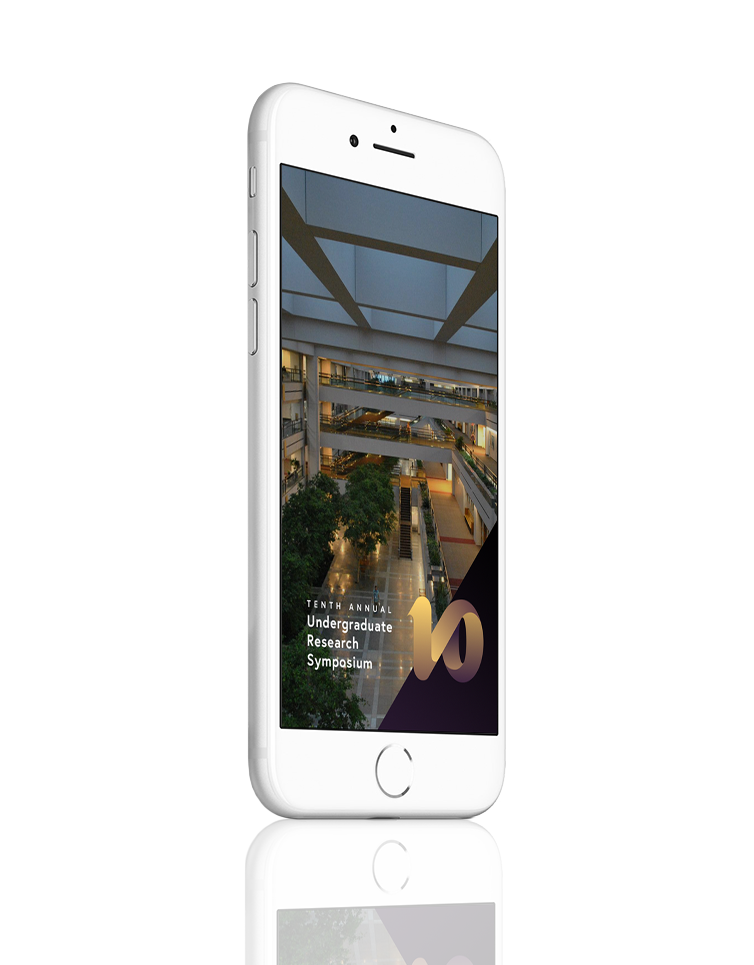 These designs were used to promote the symposium through social media and other digital platforms.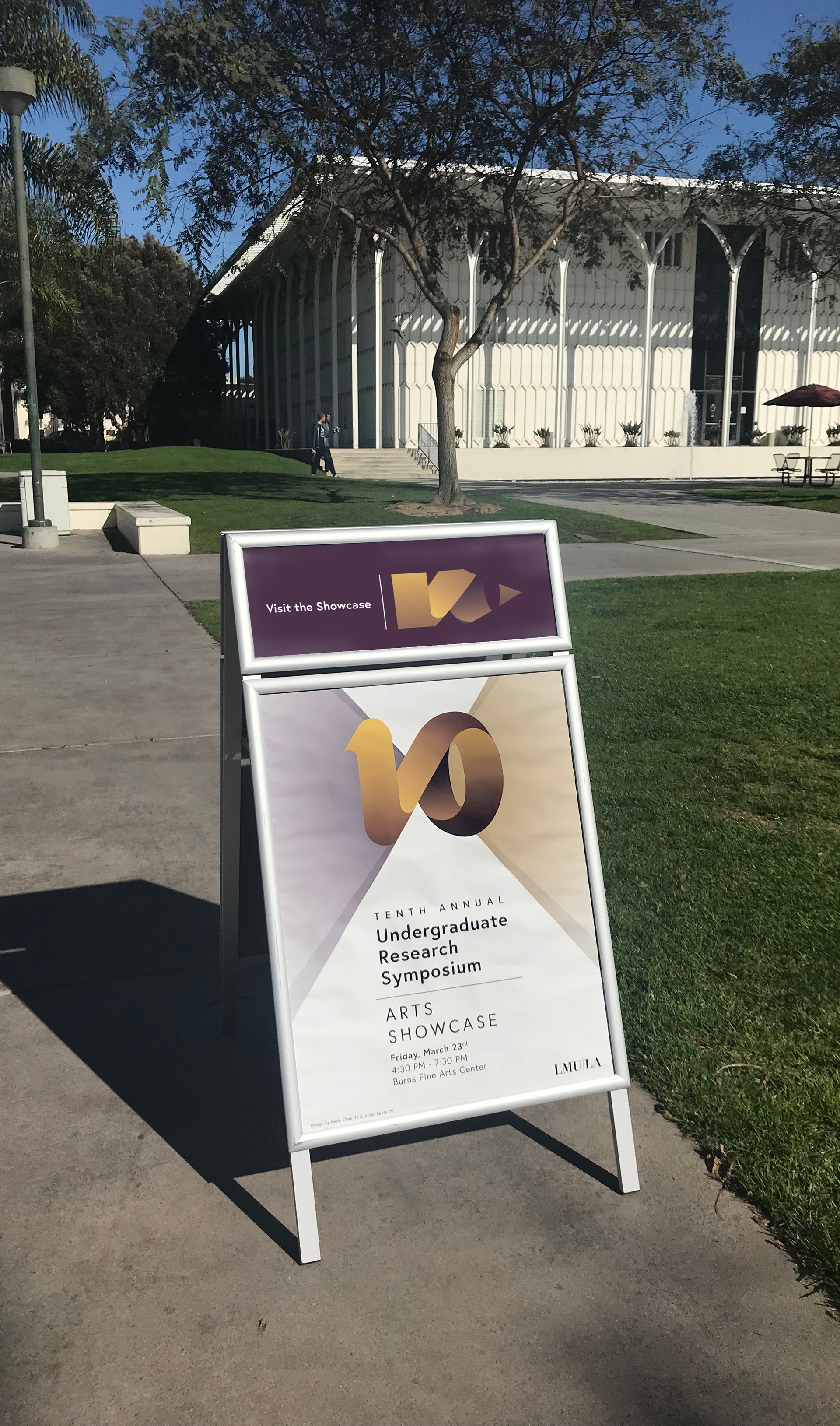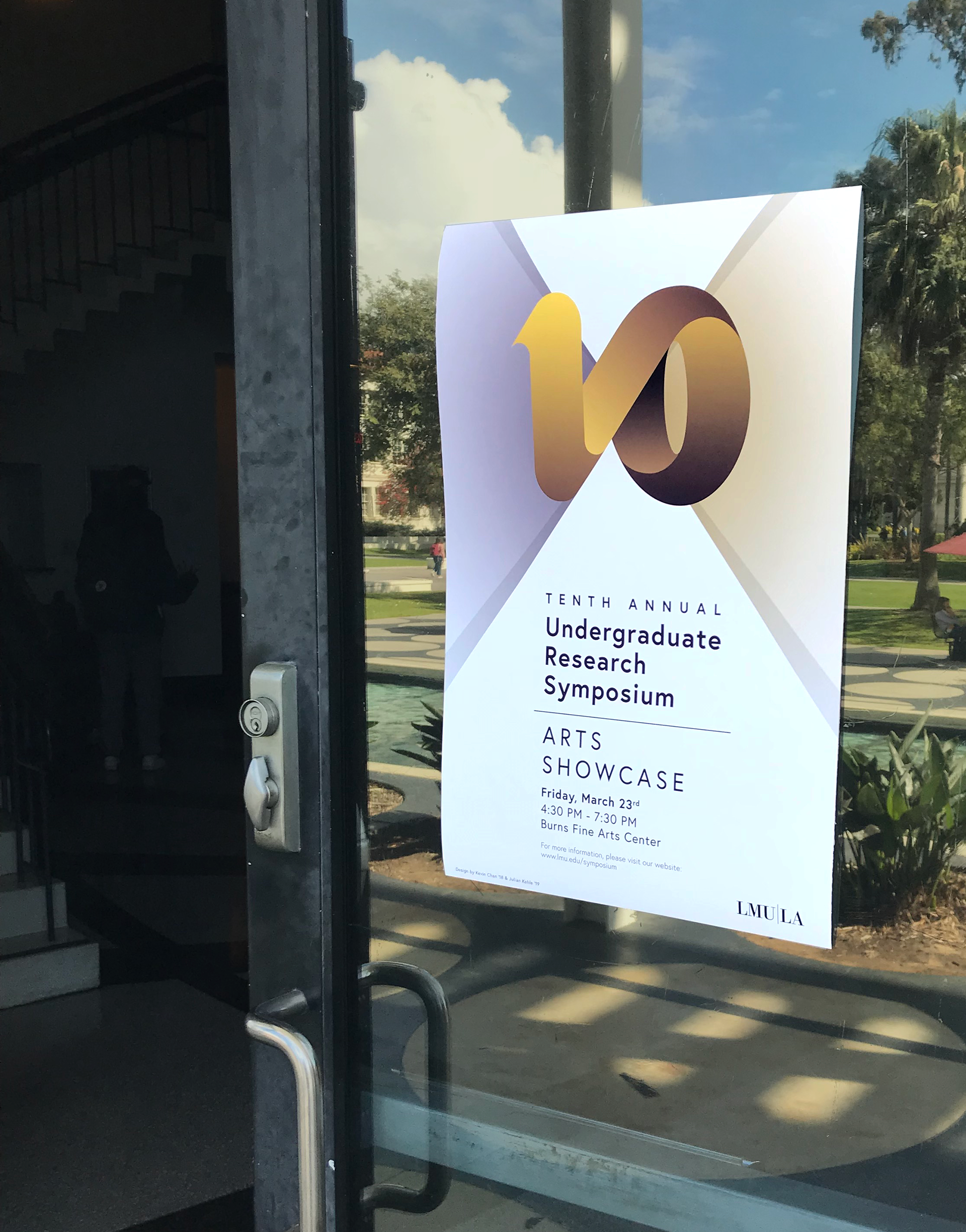 I designed these posters to promote the Arts Showcase section of the Symposium. Likewise, I coordinated the printing and placement of these advertisements across the LMU campus.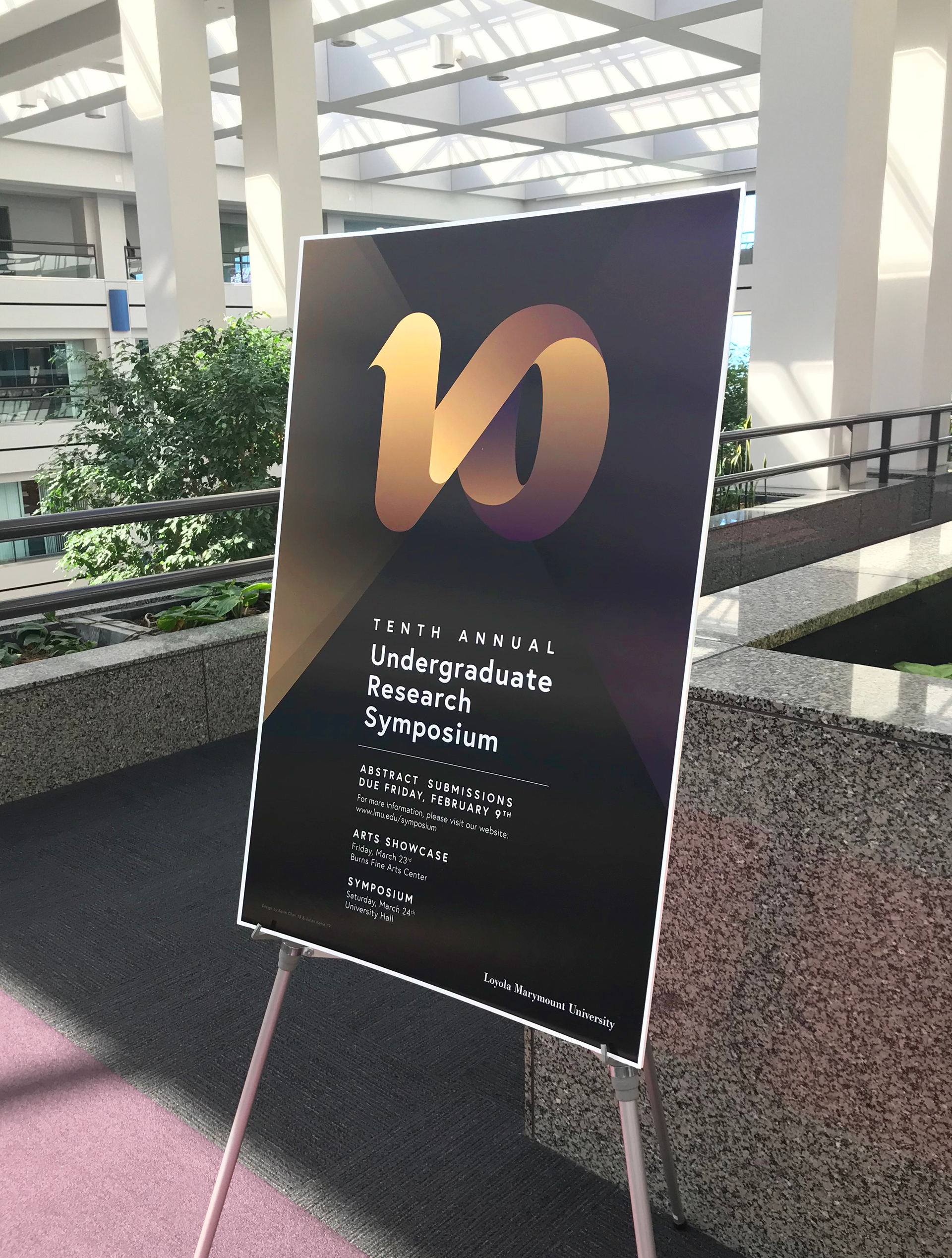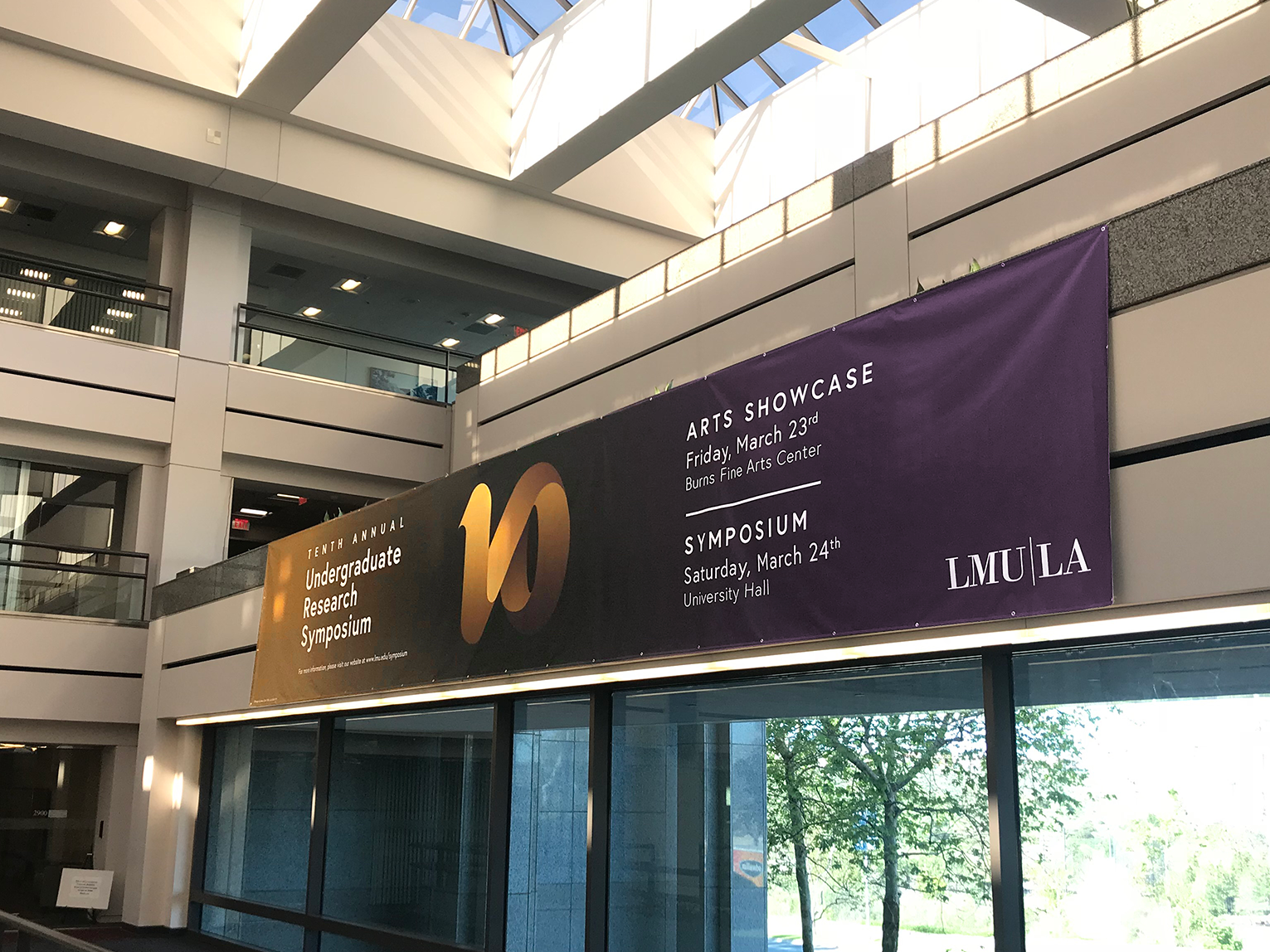 To promote the Symposium, poster boards and a large skyway banner were placed in University Hall.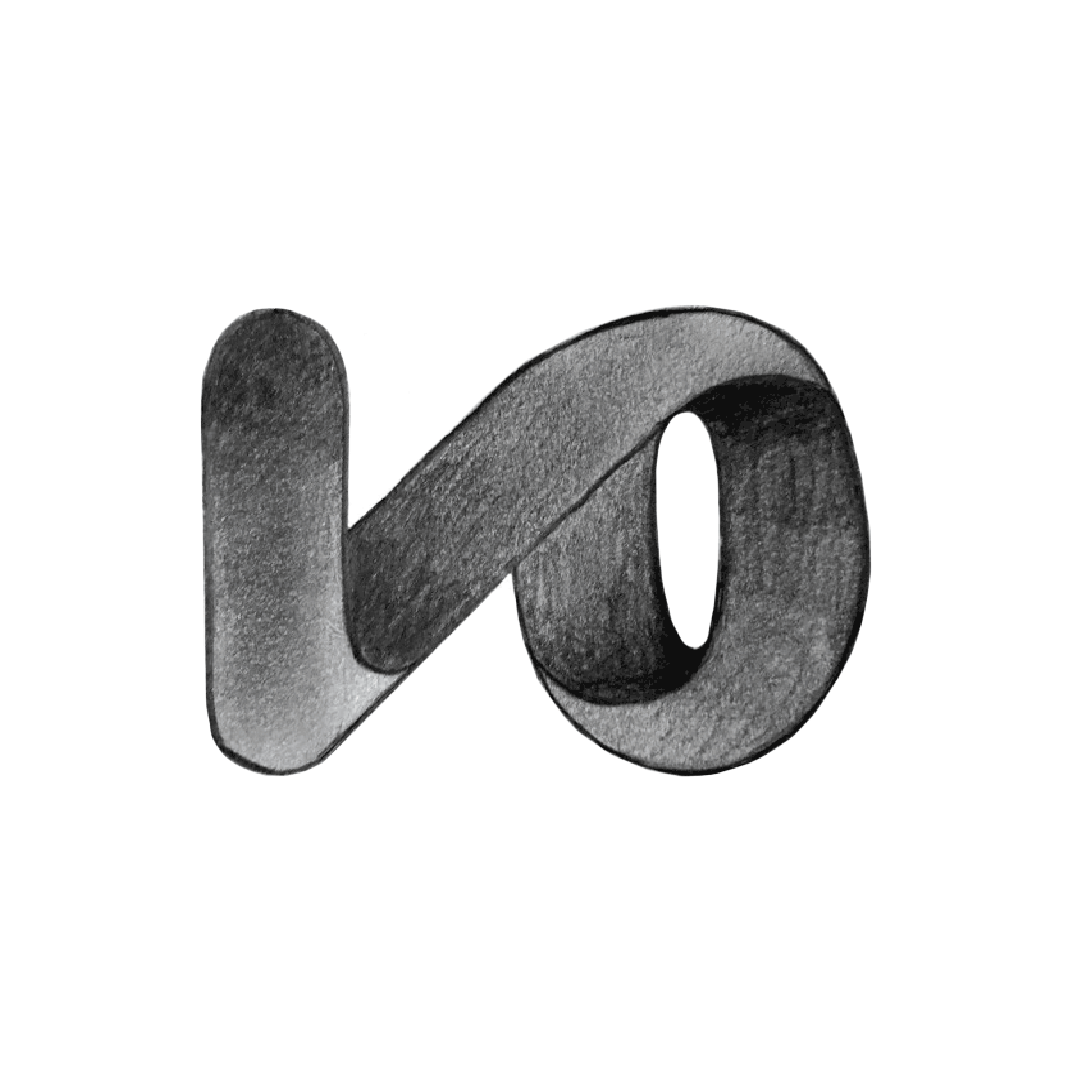 I created numerous concepts during the logo design process. The most promising designs from this stage involved three-dimensional forms, inspired by optical illusions. The final design bridged the gap between the 1 and the 0, providing a fitting metaphor for the multidisciplinary academic symposium.